7 Tips to Become a Professional Barista
June 18, 2023

Posted by:

Costas Nicolaides

Category:

Blog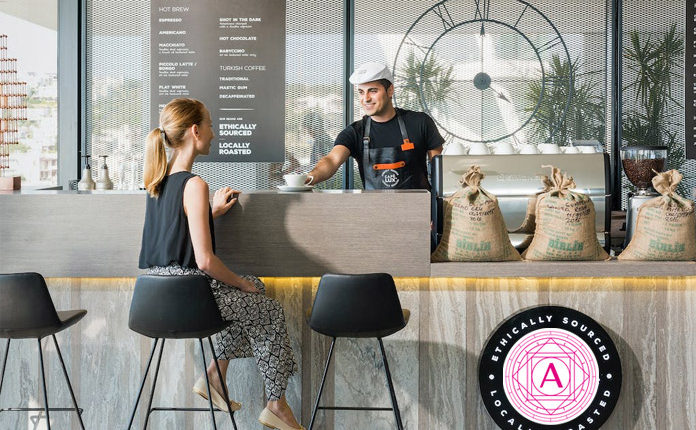 Coffee has become an integral part of our lives, evolving from a mere morning ritual to a form of art and self-expression. Behind every exceptional cup of coffee stands a skilled barista who understands the intricate balance between science, technique, and creativity.
If you're passionate about coffee and aspire to become a professional barista, this article will provide you with valuable insights and guidance on how to embark on this exciting journey.
1. Cultivate a Passion for Coffee
To become a professional barista, it all starts with a genuine love for coffee. Immerse yourself in the world of coffee, experiment with different brewing methods, explore various coffee origins, and develop a discerning palate. Understanding the complexities of coffee will be crucial in your journey to becoming a skilled barista.
2. Learn the Barista Basics
Mastering the fundamentals is essential for any aspiring barista. Familiarize yourself with the various coffee beans, their roast profiles, and brewing techniques. Learn about the different espresso-based drinks, milk steaming and frothing techniques, and the art of latte art. Take the time to understand the science behind coffee extraction and how variables such as grind size, water temperature, and pressure affect the taste.
3. Enroll in a Barista Training Course
To accelerate your learning and gain a solid foundation, consider enrolling in a professional barista training course like the one offer at Alchemy Courses. These courses provide comprehensive training on everything from espresso preparation and latte art to customer service and coffee shop management. Dedicated training programs will equip you with the knowledge and skills needed to excel in your barista career.
4. Practice, Practice, Practice
Becoming a professional barista requires consistent practice. Hone your skills by dedicating time to practice making espresso shots, steaming milk, and perfecting latte art. Experiment with different brewing methods, grind sizes, and coffee-to-water ratios to refine your technique. Seek feedback from experienced baristas and be open to continuous learning and improvement.
5. Gain Real-World Experience
Transitioning from a student to a professional barista involves gaining practical experience. Look for opportunities to work in coffee shops, cafes, or specialty coffee establishments. On-the-job experience will expose you to different coffee machines, customer interactions, and the fast-paced environment of a coffee shop. Embrace every opportunity to apply your knowledge, refine your skills, and learn from seasoned baristas.
6. Stay Updated and Network
The coffee industry is dynamic, with new trends, techniques, and equipment constantly emerging. Stay updated with industry news, attend coffee events, and engage with fellow coffee enthusiasts and professionals. Networking within the coffee community can open doors to job opportunities, collaborations, and further learning.
7. Develop Exceptional Customer Service Skills
Being a professional barista is not just about making great coffee; it's also about providing excellent customer service. Develop strong communication skills, learn to engage with customers, and strive to create a welcoming and enjoyable experience for them. A positive attitude, attentiveness, and a genuine passion for coffee will set you apart as a barista.