10 Essential Tips to Become a Professional Bartender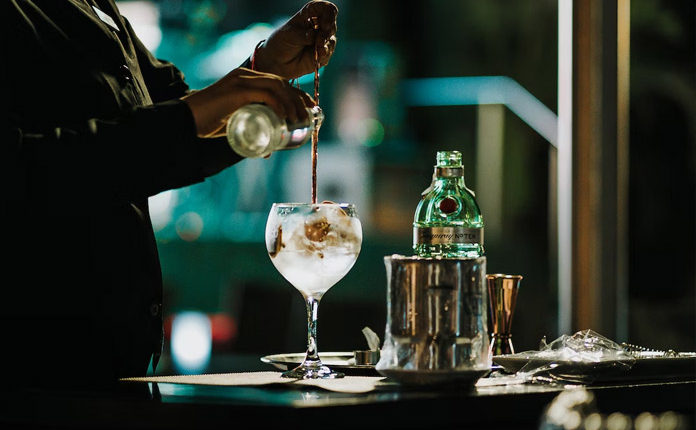 Bartending is an exciting and rewarding career that allows you to showcase your creativity, interpersonal skills, and mixology expertise. Whether you're just starting out or looking to enhance your bartending skills, these ten tips will guide you on your path to becoming a professional bartender. From mastering cocktail recipes to perfecting your customer service, these tips will help you excel in the industry and stand out from the crowd.
1. Enrol in a Bartending Course
Investing in a comprehensive online bartending course is crucial to gain a solid foundation of knowledge and skills. Look for courses that cover the fundamentals of mixology, cocktail techniques, bar etiquette, and responsible alcohol service. These courses often provide hands-on training and certifications that will make you stand out to potential employers. We offer two online bartending courses: Professional Bartender Level 1 and Professional Bartender Level 2 online course.
2. Study Mixology
To excel as a bartender, it's essential to have a deep understanding of mixology. Experiment with different spirits, ingredients, and techniques to create unique and well-balanced cocktails. Learn classic recipes and familiarize yourself with popular modern trends. The more you know about flavour profiles and drink combinations, the more confident and creative you'll become behind the bar.
3. Master the Art of Customer Service
A professional bartender must excel in customer service. Always greet customers with a smile, listen attentively to their preferences, and offer recommendations tailored to their taste. Effective communication and interpersonal skills are key to building rapport with customers, ensuring their satisfaction, and encouraging them to return. Our customer service online course to become a waiter can help.
4. Develop Speed and Efficiency
The ability to work quickly and efficiently is crucial in a busy bar environment. Practice your speed by memorizing recipes, perfecting your pouring technique, and organizing your bar setup for easy access to essential tools and ingredients. Efficiently managing your time will help you deliver prompt service and keep customers happy even during peak hours.
5. Enhance Your Product Knowledge
Become well-versed in different types of spirits, wines, beers, and mixers. Learn about their origins, production methods, and flavor profiles. Being knowledgeable about your product offerings will enable you to make informed recommendations, suggest pairings, and engage customers in interesting conversations about their drink choices.
6. Perfect Your Barware Skills
Mastering the use of barware is essential for a professional bartender. Practice pouring accurately without over or under-serving, perfect your shaking and stirring techniques, and learn how to garnish drinks with precision. Familiarize yourself with different types of glassware and the appropriate use for each drink.
7. Be a Team Player
Working as a bartender often involves collaborating with other staff members in a fast-paced environment. Develop good teamwork skills by communicating effectively, offering assistance when needed, and maintaining a positive attitude. Being a reliable team player will help create a harmonious work atmosphere and improve overall efficiency.
8. Stay Updated with Industry Trends
The world of mixology is constantly evolving, with new trends, techniques, and ingredients emerging regularly. Stay updated by reading industry publications, attending trade shows, and following influential bartenders and mixologists on social media. This knowledge will inspire you to experiment and innovate, keeping your skills fresh and exciting.
Practice Responsible Alcohol Service
9. As a professional bartender, it is your responsibility to serve alcohol responsibly and ensure the safety of your customers. Familiarize yourself with local laws and regulations regarding alcohol service, such as checking IDs and monitoring intoxication levels. Understand when and how to refuse service to maintain a safe and enjoyable environment for all patrons.
10. Build Your Network
Networking is crucial in the hospitality industry. Attend industry events, join professional organizations, and connect with fellow bartenders, industry suppliers, and potential employers. Building a strong network will not only provide valuable opportunities for career growth but also allow you to learn from experienced professionals